Disclaimer: The factory runs engine coolant through the throttle bodies to prevent the plates from sticking open in below freezing temperatures. Only do this mod during the warm months and return your car to the factory arrangement before the temps drop-off in the late Fall.
To give yourself adequate room to do this coolant bypass mod, remove the stock air hose that runs between the airbox and throttle bodies.
Driver-side coolant hose: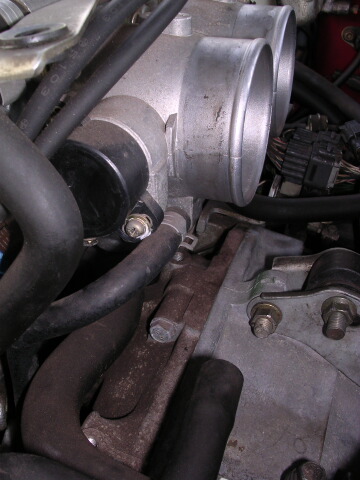 Pic #1
Passenger-side coolant hose: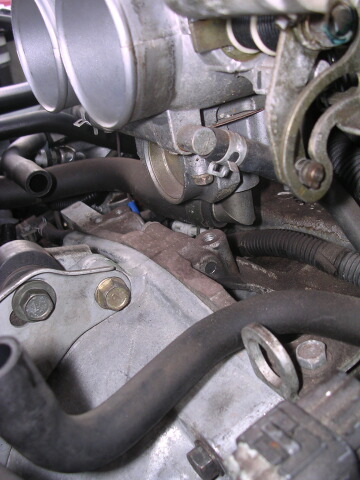 Pic #2
There's a spring clamp on the end of each hose. Use a needle nose pliers to open-up the clamp and slide it down the hose away from the end. Place a rag under the hose and pull it off. Some engine coolant will run out, but not very much...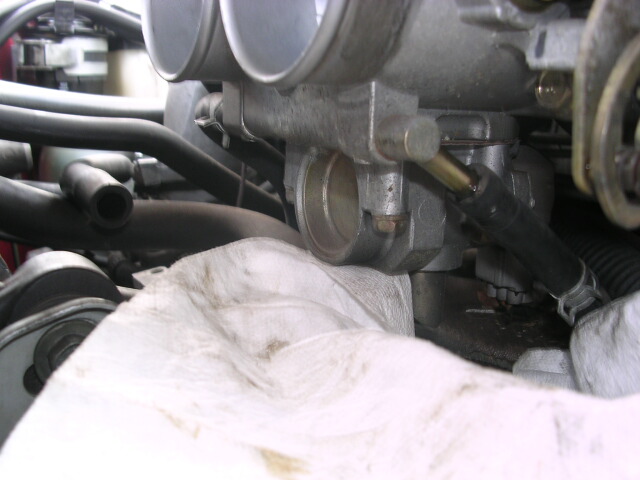 Pic #3
This was the barbed 3/8" connector I used to join the two hoses and can be bought for ~$2 from any hardware store.

Pic #4
The t-fitting simply slides into the hose and then use your pliers to re-position the clamp on the end...

Pic #5
I'm all done and it took ~20 minutes from start to finish.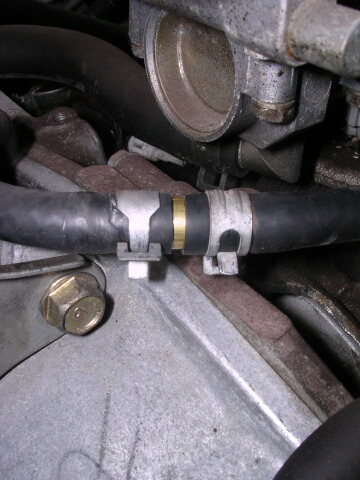 Pic #6
P.S. It's also a good idea to cover up the openings in the throttle body that the coolant went into and out of - I used some high temp electrical tape, just to keep dust and other debris from getting in.